What is a Workflow?
A Workflow connects two or more forms together, passing data from form to form, as with an approval sequence or follow-up request.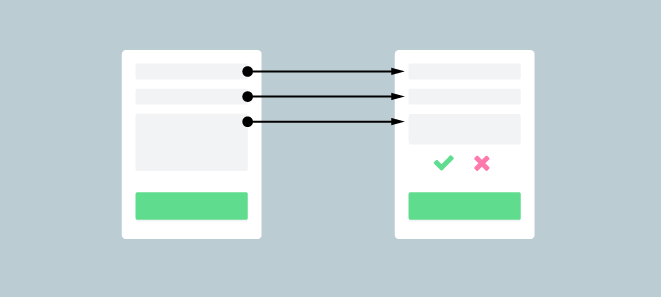 Requirements
The Workflows feature requires a Pro 2 level or higher Formsite account.
Workflow Basics
The Workflow starts with the first form result, which triggers a Notification email.
The Notification email is sent with the Workflow Link.
The link is clicked, opening the second form that contains data from the first form result.
Build your Workflow
Start by making your first form.
Make the second form by either copying the first one or by creating a new form.
Go to your account's "Workflows" page to link the forms together.
Go to your form's "Notifications" page to create a Notification that contains the Workflow Link.
Test the Workflow to make sure it works as expected.
Workflow Templates
You can get started quickly by using one of the Workflow templates from the Workflow features page. To start with a template, log into your account, go to the "Create New Form" page, choose the Template option, and select one of the Workflow templates.
Workflow Results
Forms that are part of a Workflow have an additional Workflow column added when viewing results. Clicking the "Details" link for a result will show all of the connected results belonging to that Workflow.

Workflow Pages